Queue Management System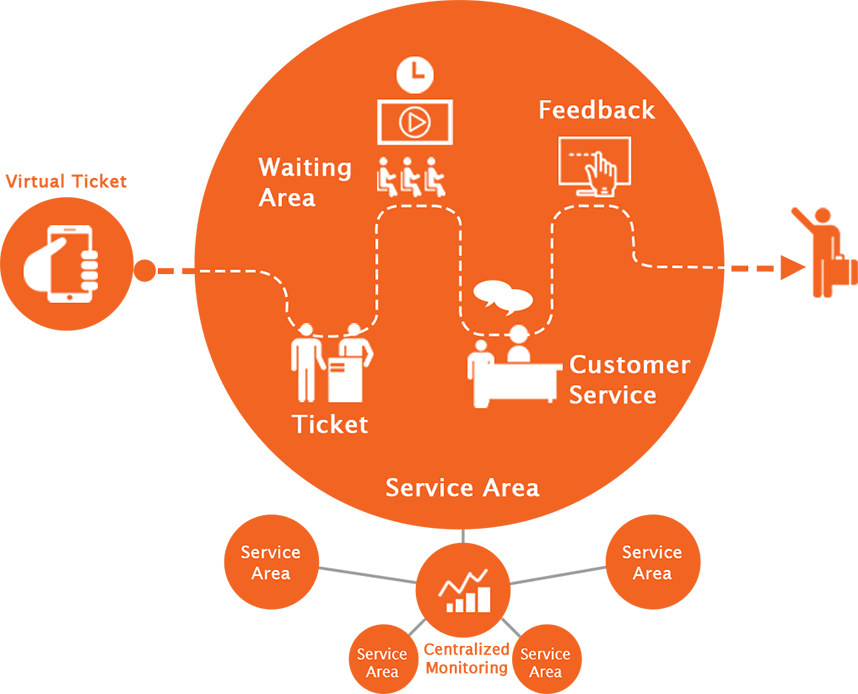 Smart-Q is an integrated token management application developed in Microsoft cutting edge technology and an enterprise solution specially designed to organize and manage the customer flow in the service area, developed for organizations committed to obtain the best results in terms of efficiency, customer experience and service quality.
"Manage expectations, reduce customer wait times and improve employee efficiency"
Managing a waiting customer is a vital element for businesses, especially for businesses like retail, banking, healthcare, quick serving restaurants etc, where waiting time is high. Excessive queuing and waiting are among the leading causes of dissatisfaction in banks, retail stores, hospitals and government institutions. The aim is to ORGANIZE, ENGAGE & MEASURE waiting and disconnected service areas and enhance customer experience at key touch points. Smart-Q integrates Appointments (online) and Walk-in customers (offline) and manages dynamically changing waiting lines efficiently influencing customers' waiting experiences. A well-managed and fair waiting environment keeps customers aware of how long it will take before they are served. Clear, honest communication eases anxiety, making customers more comfortable with their wait, and supports a more efficient and productive environment.